Bantam
---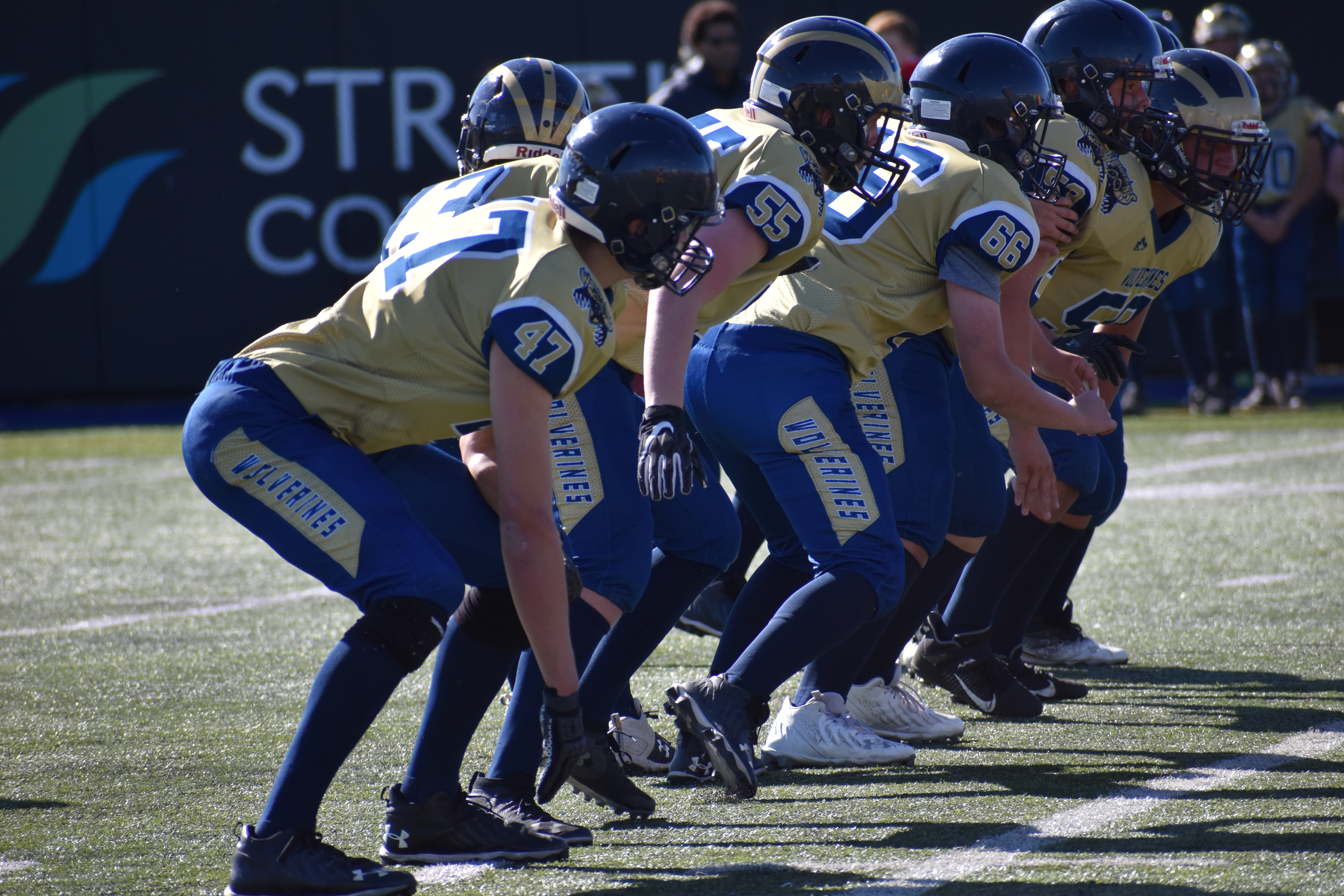 Bantam is an advanced level that is played in 12-a-side. Athletes aged 13-15 and NOT entering into Grade 10 in that calendar year. In this division the focus is on safe contact and more position specific skill development. Players will continue to learn football fundamentals, teamwork and sportsmanship, as they develop into young athletes.
The Spring Session is no-equipment and non-contact. This will be offered in May/June as an introduction to football.
Regular Season begins in August and continues to the end October.
Practices will begin during the first week of August and will be held at the Brentwood Clubhouse and field.
Games are held once per week. Game locations are within the City of Edmonton and surrounding areas.
Equipment Provided
Helmets
Shoulder Pads
Game Pants & Knee Pads
Practice/Game Jersey's
Practice/Game pants
Mandatory Equipment - NOT PROVIDED
Football Cleats (or acceptable rubber cleat alternative) - No metal cleats
Quality mouth guard
Football/Sports Girdle (w/ Hip, Thigh pads and Tailbone pads)
Coaching Staff
| | |
| --- | --- |
| Cory Prenc-Perry | Head Coach |
| Kyle Barsi | Bantam Director/Assistant Coach |
| Matt Nielsen | Assistant Coach |
| Joel DaCosta | Assistant Coach |
| Curtis Moss | Assistant Coach |
| Darcy Thomas | Assistant Coach |
| Patrick Nord | Assistant Coach |
| Michelle Holyk | Trainer |
| Carla Jacobson | Trainer |
| Kevin Boldt | Trainer |
| Trevor Simmonds | Trainer |
| Joshua Snider | Trainer |
| Marie-Josee Fortier | Trainer |
| Tammy Reil | Team Manager |

CLICK HERE TO REGISTER